Update 4/7/20: In order to protect your health, and the health of our associates, we will be closing our offices on April 10th and will reopen on April 27th.
All our associates will continue to work on your tax returns remotely and will be available by email. Please contact any of us by our firstname@jkassociatestax.com. If you do not know who to contact, send an email to info@jkassociatestax.com.  We also have a secure portal available.
You can also leave a phone message for your preparer and we will check the messages periodically. 
Please remember the IRS has extended the filing and payment deadlines until July 15th.  Maryland and most other states have done the same.
Stay safe and healthy
Individuals update for COVID-19: Updates on filing deadlines, stimulus payments, office policies and more for individuals filing income tax returns (posted 4/6/2020)
Business update for COVID-19: Updates on FFCRA and CARES Act for business owners (posted 4/3/20)
It's Tax Time! Have you filed your tax returns yet? If not, let us help!

Thanks for checking out our website. We are located in Columbia, MD. We offer a full range of tax preparation, tax planning and business services to individuals, small companies and professionals located throughout the United States and beyond.
Our services include past-due returns, final tax returns, estate and trust returns, handling IRS audits and notices. Schedule Cs for sole proprietors, and tax returns and related services for partnerships and S and C Corporations. We also provide consultations for start-up businesses. We are large enough to handle your tax and accounting needs but small enough to build a personal relationship.
We have Certified Public Accountants, Enrolled Agents, staff accountants, a Certified Financial Planner® and a Chartered Retirement Plan Specialist™ on staff.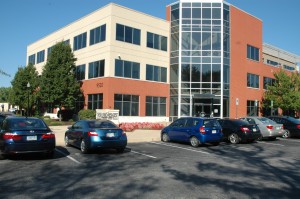 Please browse our site, check out our staff bios and read about the services we offer. You may see some same things you see on other websites. It's true: We use a website designer that focuses on tax preparers and we share some photos, articles, etc. Our website may be cookie cutter but we offer solutions that are customized to meet your needs.
Call us and let's talk about how we can help you.